Hotel 88 Grogol Meriahkan Ulang Tahun dengan Sekolah Alternatif Anak Jalanan: Cerita Menyentuh yang Menginspirasi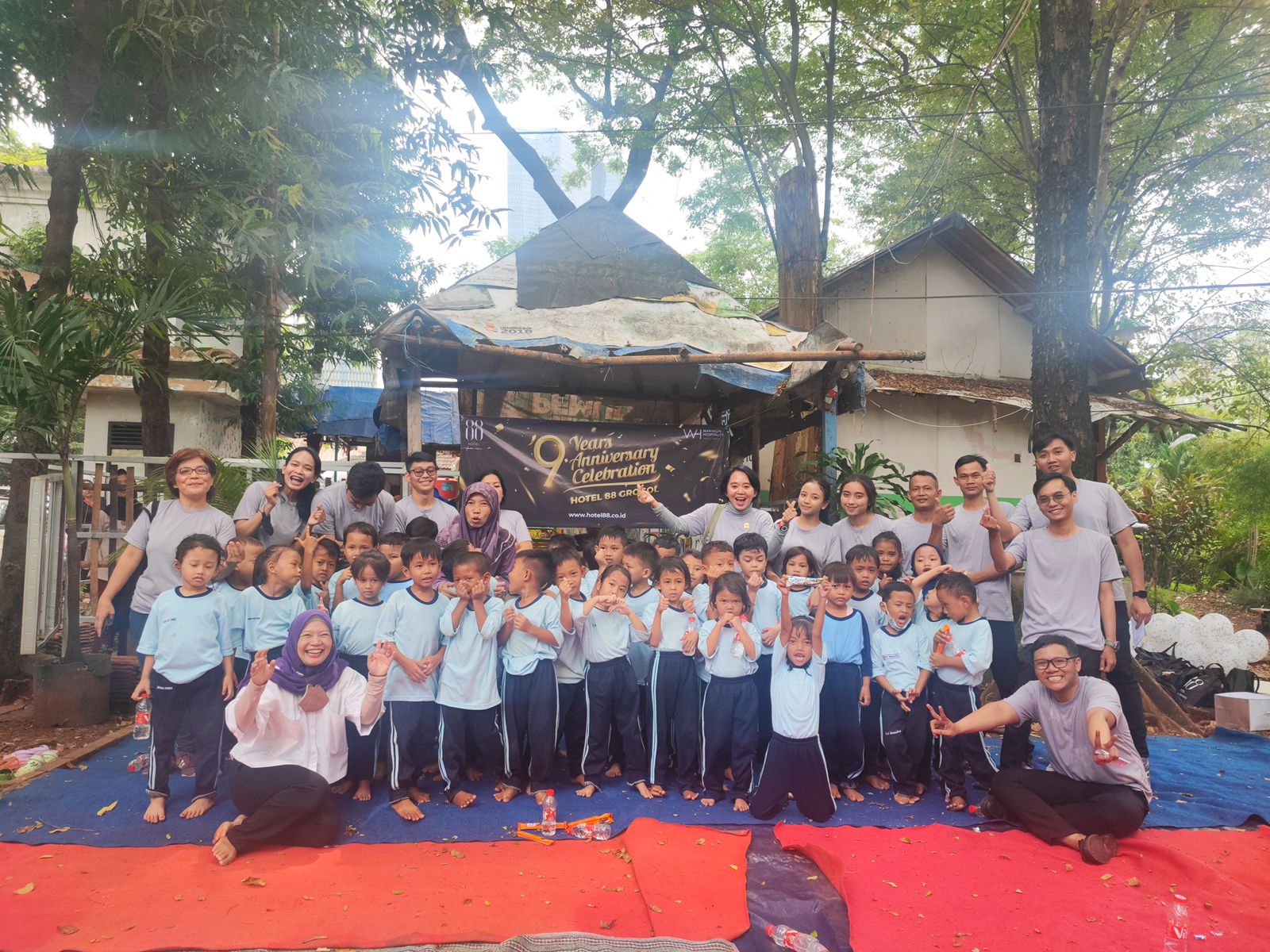 Hotel 88 Grogol celebrates its 9th anniversary with a special event on May 11, 2023. This time, the hotel has chosen to share its happiness with the Street Children Alternative School located at DKI PUSDIKLAT Complex Park Jl.H.R. Rasuna Said, Kuningan, South Jakarta.
Alternative Nature School for Street Children (SAAJA) has been established since 2002 and currently provides education to around 44 students. One of the things that makes SAAJA special is the free education they provide, without charging their students any fees. Even though the school building is simple, the enthusiasm for learning and social interaction between students is well maintained. Behind SAAJA's success, there is Agus Supriyanto as a dedicated founder. This school exists as a learning and play space for children from families facing social welfare problems (PMKS), especially street children who need special attention.
The team from Hotel 88 Grogol and Waringin Hospitality Hotel Group were here to provide entertainment for the children. We tell stories, sing, play together, and provide education about various professions to SAAJA's children. Not only that, children are also invited to enjoy the meal together. Apart from this moment of happiness, the hotel also provided assistance in the form of compensation and complete school equipment to support the needs of students at SAAJA.
"We and the hotel unit team represented by Yudha Pratama as the Hotel Manager of Hotel 88 Grogol feel moved to help them in providing knowledge and insight for children to be motivated to be more advanced because they are the next generation of the nation. Hopefully this activity can raise their spirits to be more confident and persistent in learning," said Metty Yan Harahap, Corporate Director of Marketing at Waringin Hospitality Hotel Group.
If you want more information, visit our website at www.waringinhospitality.com or follow our Instagram and TikTok accounts at @waringin.hospitality.